Old Greeting Cards Photographs
Click Here to Return to Home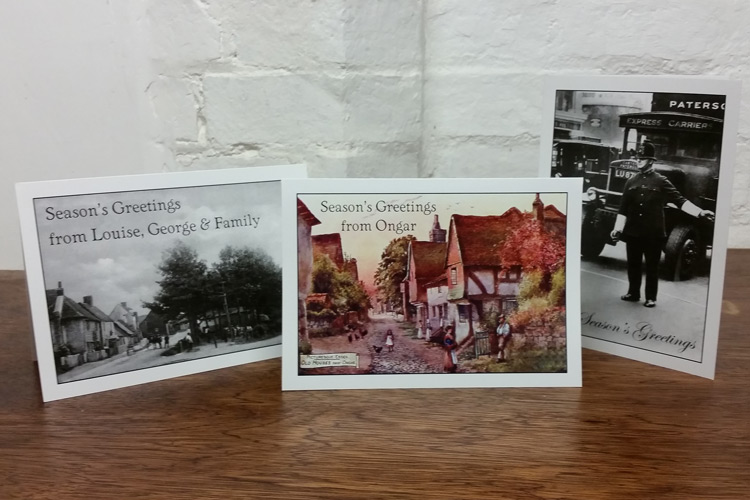 Greeting cards are available with quality white envelopes.

Select from our Nostalgic database of pictures, send us your image or we can design and draw an illustration for you.
Not only for sending Christmas Greeting, but also great for:
Sending out Change of Address details to Friends and Family,
as a Wedding Ceremony Card,
A Birthday Celebration Card & many other events.

To purchase greetings cards, please click on the picture above to go to the image library to select your required picture.

1 Card @ £4.99
12 Cards @ £2.75 each.
24 Cards @ £2.50 each
50 Cards @ £2.25 each
75 Cards @ £2.00 each
100 Cards @ £1.75 each
250+ Cards @ £ 1.55 each.
plus p&p.
Shopping Basket
Your basket is empty.
--------------------------------
0
Items in cart:
£0.00
Total:
Free Monthly Draw
Enter your Email for a chance to WIN this month's prize GIVEAWAY of 6 greetings cards of a picture of your choice

Prize Draw
Each month we will be holding a prize draw. The winner will be selected at random and will receive six greetings cards of an image of their choice from our entire collection.
To enter all you need to do is enter your name and email address below.
Please fill in all of the fields below
Social Media
For updates, please like
and follow us below:

Facebook
Our Other Sites
Currency